Oh, Tom Holland. Our friendly neighborhood Spider-Man. An angelic, charming acrobat. If you're like me (which is a whole other thing that we do NOT have time to unpack), you may have accidentally fallen into a spiral of protective and/or affectionate adoration for everyone's favorite coworker of Zendaya's, who is also British.

With the recent release of cinematic masterpiece Avengers: Endgame (a film that had me, a noted cinephile that historically loves a sparse script and minimalism, screaming "BEST PICTURE" and throwing fake Oscars at the screen) and Spider-Man: Far From Home on the horizon, Tom Holland has once again re-entered daily conversation.

Despite the fact that I feel like I know him as a close personal friend, I have, somehow, never met Tom Holland. Below is a non-exhaustive list of activities I think we'd enjoy together.
Darling Tom has a wildly impressive background in dance and movement – I'm not saying I saw Billy Elliot twice on Broadway as a teen, but I am saying that I'm quite familiar with the show that launched Tom Holland into the entertainment world – and for this reason, I think it would be fun to bring Tom Holland as a plus-one to a wedding. He would be incredibly game for tearing up the dance floor and would impress even that one aunt of yours that seems to dislike everything.
Tom Holland, clocking in at an endearing 5'8" (*reader: I myself am only 5'2"), is notoriously unable to keep a secret. I think it may be cathartic for us to go on a lengthy hike to the top of a remote cliff from which Tom can yell everything he knows about the future of the Marvel Cinematic Universe without fear of repercussions. I'm doing this for his benefit!
Tom Holland strikes me as the sort of guy that would hold the door at the local coffee shop for the person behind him and then greet the barista by their first name. The barista would ask Tom if he wants his usual, and he'd respond with a light joke that reinforces the fact that he is a Regular at this establishment. He'd tip extra. This particular coffee shop makes some lovely latte art and has mismatched tables and a worn wood floor, probably. Anyways, it would be fun to go grab a cup of coffee some time with actor Tom Holland.
As someone once said, the only things constant in life are change and the fact that Tom Holland can wear himself a sweater (Tom: if you're reading this, pretend I said "jumper" instead). It would be incredibly fun – perhaps too fun — to meet up with Queer Eye's Tan France in SoHo and explore some new styles of cardigans and pullovers for Tom to add to his already illustrious collection. I bet they would call each other MATE! Can-you-believe.gif?!
Tom is known to be a fantastic golfer. As someone who knows little to nothing about golf as a sport, leisure activity, or type of polo, I would just be happy to accompany him to…I want to say…the golf pitch? The golf stadium? Regardless, breathing in that lovely fresh air and bathed in warm light, I would support Tom in his goals of – Siri, is the correct phrase "achieving a birdie?" I would drive the golf cart and assist him in those touchdowns until I'd had enough mimosas that I would simply be reciting Sharpay Evans' dialogue from High School Musical 2.
I have no evidence to support this, but instinctively, I believe that Tom Holland would be glad to accompany me to the new brewery opening in town. He'd politely ask questions of the folks staffing the place, but not the kinds of questions that use craft beer buzzwords like "hazy" or "fermentation" that are often dropped by those that feel the need to communicate to everyone around them that they KNOW about BEER. Tom Holland would certainly never talk over me and assume that I want a pilsner, no this is not a story from personal experience, thanks for asking!
Do you think Tom Holland would enjoy sharing a charcuterie plate by the seaside? This is a rhetorical question – of course he would. As the evening turned from dusk to darkness he'd find some driftwood and set a small, cozy fire.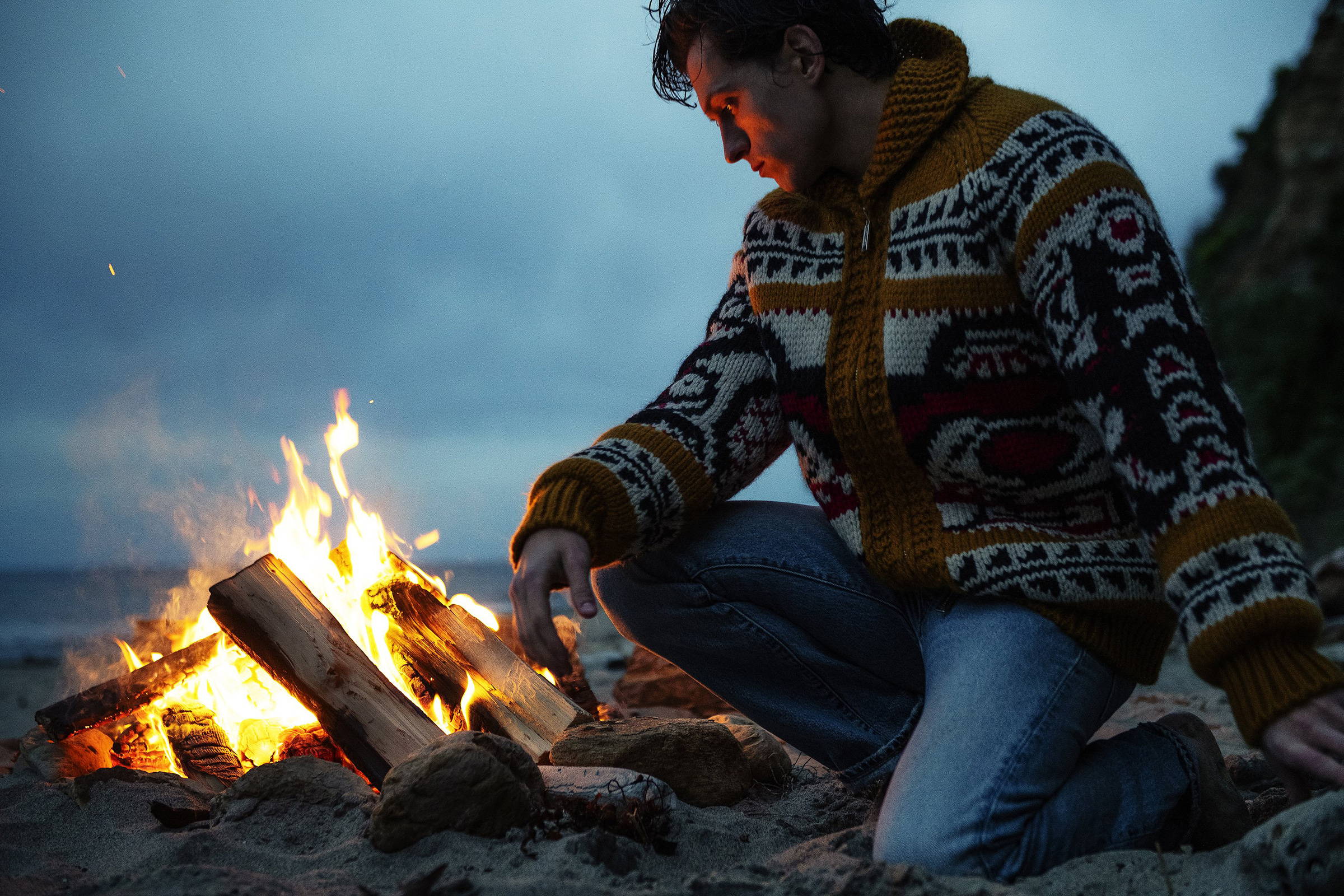 I have a feeling that Tom Holland would be excited about the monthly downtown art crawl and would be happy to stroll through the galleries on a summer evening, just taking it all in. Would he bring a camera with him? Would he wear a beanie? Friends, there is truly only one way to find out.
As aforementioned, this list is non-exhaustive but certainly a good start. I think the problem is that Tom Holland could just be a great actor, on and offscreen, and exudes such warmth and familiarity in his characters and interviews that I felt like I had the right to project a fabricated friendship onto him. With that being said – Tom Holland, I'm free on Saturday!